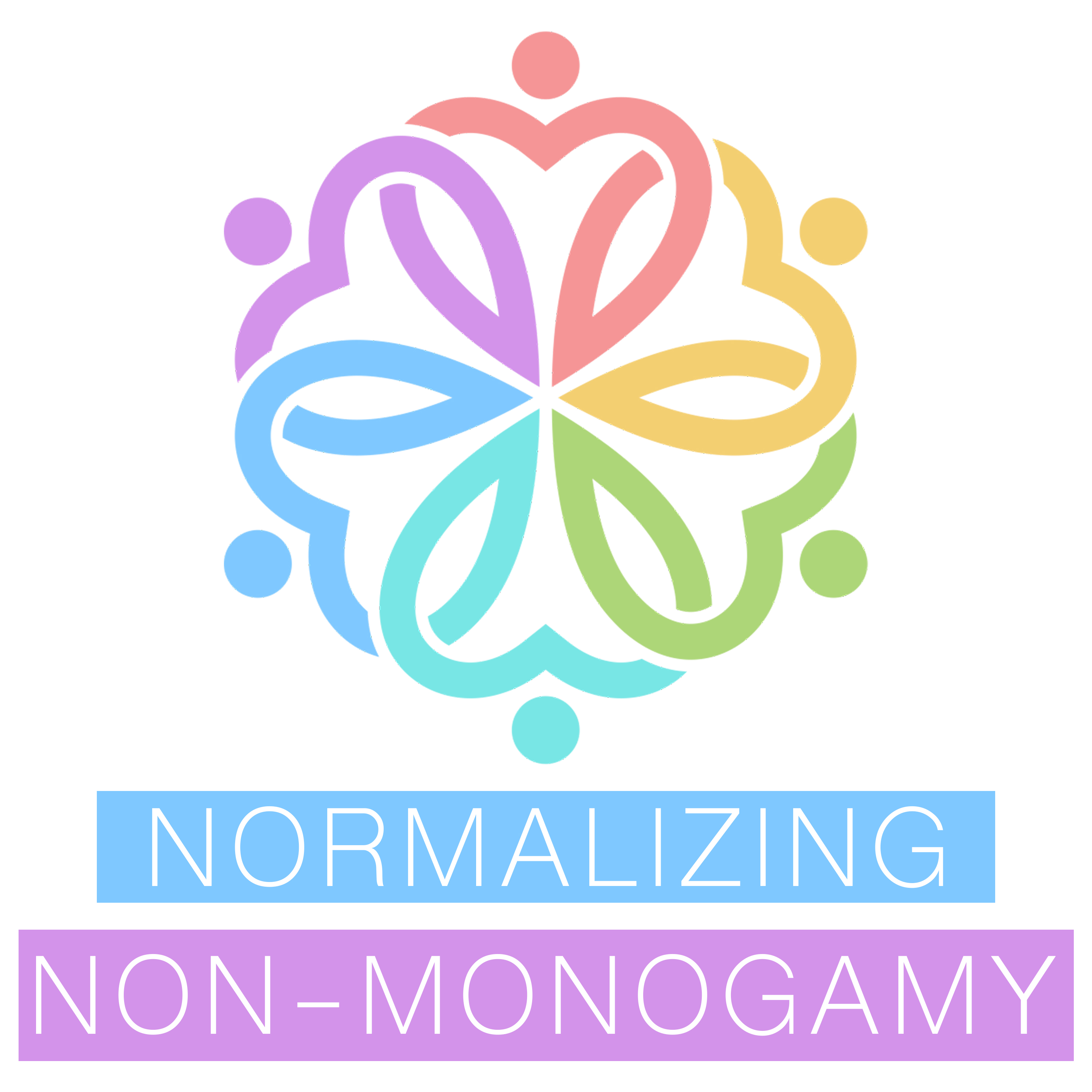 Hi! We're Emma and Fin! We're a married couple in our thirties who have been exploring non-monogamy for over 15 years. Every week we interview people from across the spectrums of gender, sexuality, and relationship styles to hear their amazing stories. Many of our guests identify as swingers or polyamorous. However, quite a few have redefined non-monogamy in their own way by creating a unique dynamic that works for them. We hope that by giving a voice to the diverse community exploring non-monogamy that we can show people they are not alone and inspire them to embrace their true selves so that, together, we can open minds and live authentically without shame. We hope you enjoy the show and who knows, maybe someday you'll even be up for sharing your own story. We'd love to hear it!
Episodes
Wednesday Mar 15, 2023
Wednesday Mar 15, 2023
This wonderful conversation with Laura has a little bit of everything! She's been exploring non-monogamy for over 15 years and has done so in a wide variety of polyamorous dynamics. Together we talk about her experiences co-parenting in a V-relationship, confronting guilt and shame, and consciously exploring sexuality. And of course, so much more. A bit more about Laura in her own words, copied from her website
www.readyforpolyamory.com
...
Laura Boyle is an advocate for relationship anarchy and educator on topics under the umbrellas of polyamory and consensual non-monogamy. She also offers classes on sex education, kink, boundaries and cooperative negotiation skills. She found polyamory at university in Montreal in the mid aughts. After returning to the States, where she found local polyam community while completing law school and building her family, she saw a void in relationship education. She began offering classes on the possibilities and pitfalls of different structures of polyamorous relationships. Chronic illness that advanced into disability (and a sprinkle of global pandemic) created the opportunity to pivot a part-time passion into her primary focus. In this time she launched the successful Ready for Polyamory blog and podcast, had several brain surgeries, and expanded her reach nationally and internationally. She published her first book, Ready for Polyamory: A Pragmatic Guide to Consensual Non-Monogamy in September 2021, has been privileged to support dozens of polyamorous individuals and polycules through various phases of their relationships for the past several years, and is excited to be teaching both digitally and in person.