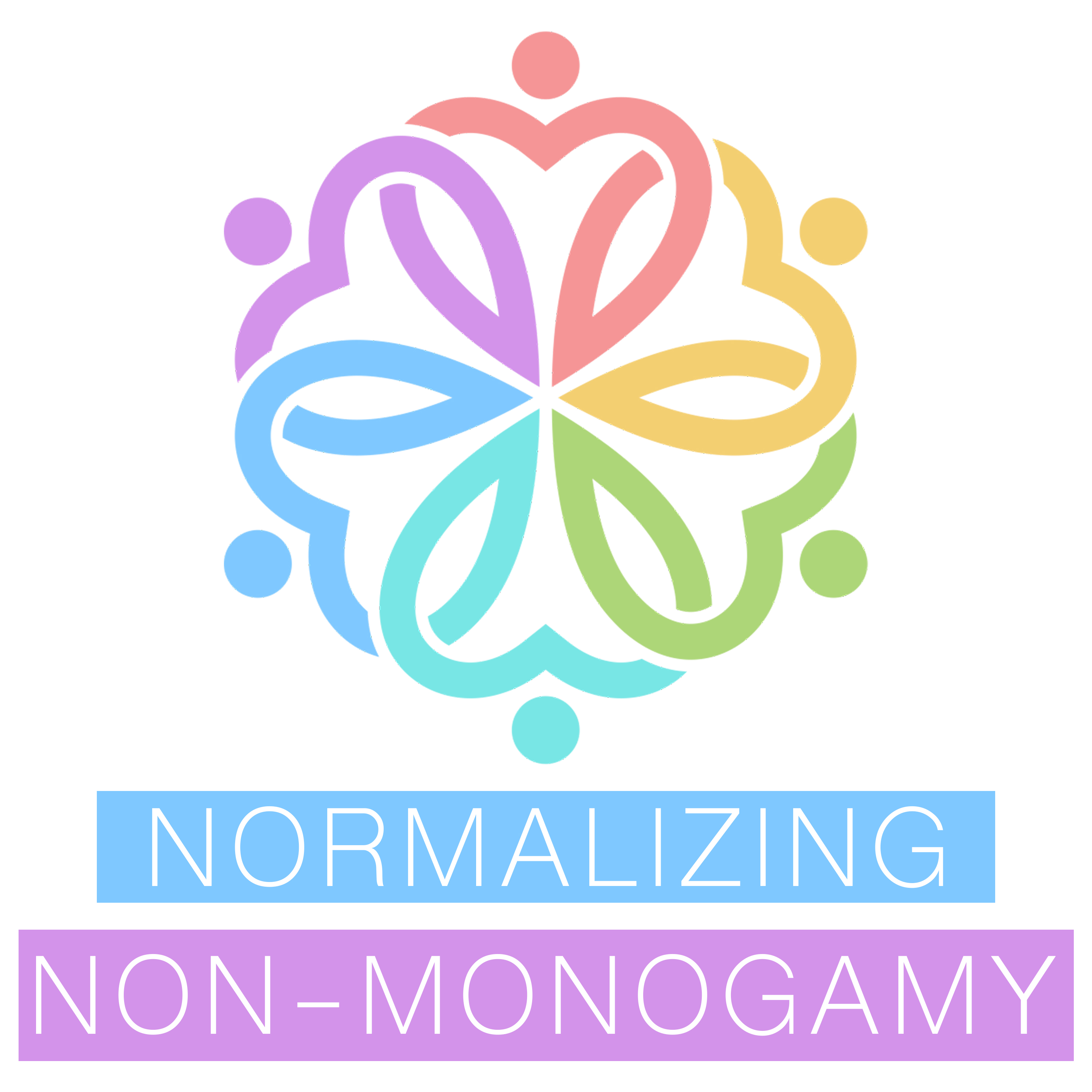 Hi! We're Emma and Fin! We're a married couple in our thirties who have been exploring non-monogamy for over 15 years. Every week we interview people from across the spectrums of gender, sexuality, and relationship styles to hear their amazing stories. Many of our guests identify as swingers or polyamorous. However, quite a few have redefined non-monogamy in their own way by creating a unique dynamic that works for them. We hope that by giving a voice to the diverse community exploring non-monogamy that we can show people they are not alone and inspire them to embrace their true selves so that, together, we can open minds and live authentically without shame. We hope you enjoy the show and who knows, maybe someday you'll even be up for sharing your own story. We'd love to hear it!
Episodes
Wednesday Feb 01, 2023
Wednesday Feb 01, 2023
Libby and Cal have been playing music together for the last five years and about three years ago they stopped fighting their urges and embarked on a romantic partnership as well. On Libby's side, she has never been in an officially monogamous relationship. For Cal, he's always felt he was non-monogamous but didn't have the language or framework for it until about a decade ago when he got out of his marriage.
We have so many amazing conversations with Libby and Cal during this interview. They share with us how they were able to transition from a working relationship to adding a romantic one. We also talk about navigating polyamory as a very shy person. And, we touch on how these two balance everything in their lives. As Libby says, her life is "3 partners, 3 children, 4 chickens, and a cat!"
Libby and Cal are also incredible musicians! Their latest album has some non-monogamous undertones (and tones in general) and is called "If You've Given Up on Love then Let's Call it Something Else"... Check out and support their work on
Libby's website
!