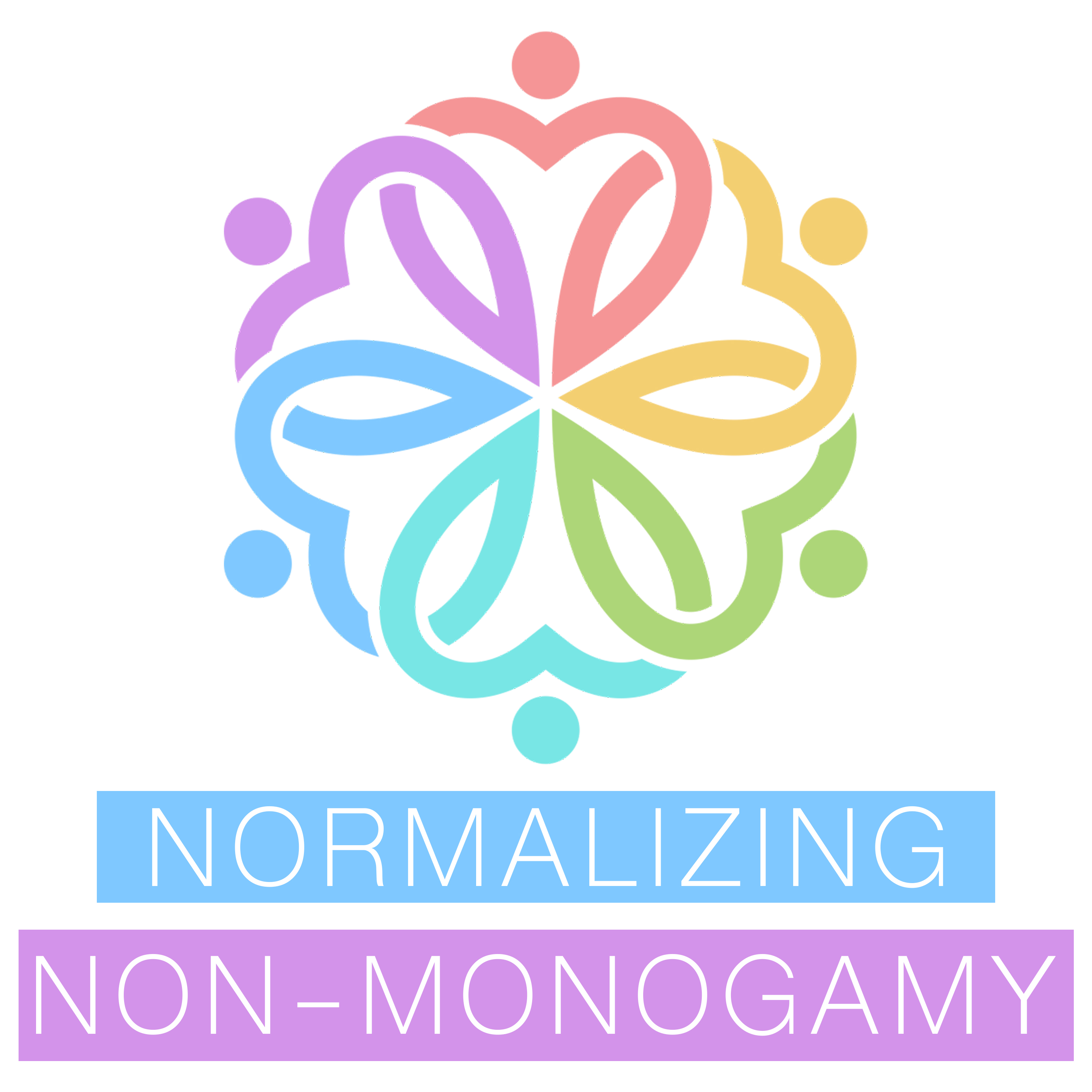 Hi! We're Emma and Fin! We're a married couple in our thirties who have been exploring non-monogamy for over 15 years. Every week we interview people from across the spectrums of gender, sexuality, and relationship styles to hear their amazing stories. Many of our guests identify as swingers or polyamorous. However, quite a few have redefined non-monogamy in their own way by creating a unique dynamic that works for them. We hope that by giving a voice to the diverse community exploring non-monogamy that we can show people they are not alone and inspire them to embrace their true selves so that, together, we can open minds and live authentically without shame. We hope you enjoy the show and who knows, maybe someday you'll even be up for sharing your own story. We'd love to hear it!
Episodes
Wednesday Nov 23, 2022
Wednesday Nov 23, 2022
This conversation is incredibly powerful in so many ways! Elizabeth is in her early thirties and has been exploring ethical non-monogamy for over a decade. Things got off to a bit of an unethical start during college but she quickly decided to just take ownership of her wants and who she was. She didn't have any language for what she was doing or wanting but that didn't stop her from blazing her own trail. As she puts it... She sort of "wrecking balled" her way through polyamory for a bit.
The way she has approached non-monogamy over the course of her journey has evolved, but she has always shown up with as much integrity and transparency as possible. She shares with us in a deeply honest and transparent way about her struggles, her flaws, and her (hilarious) bloopers. At the same time, she balances it with the incredible amount of love and support she has surrounding her from partners, family, and friends. What's amazing to us about this conversation is how powerful it is, while at the same time, we laughed our way through the entire thing.
Elizabeth is also a relationship coach, primarily working with people in the polyamorous and queer communities... Her website bio hardly does her work justice, but it's better than we could write. So, here is a bit more about Elizabeth in her own words.
Love, Relationships, and Sexuality have always been something that Elizabeth has been passionate about. Ever since she was a kid she has been curious about how love, relationships and sexuality shape people's lives. Especially, growing up in the Midwest where sexuality is not as talked about, she began asking herself and others questions that people had not been asked before about their sexuality and relationships.
She followed this passion and went to college at the University of Kansas where she earned two Bachelor's Degrees; Political Science and Women, Gender and Sexuality Studies with an emphasis in Religion and a Certificate in Service Learning.
After college, she worked as a volunteer in Community and Outreach for the Willow Domestic Violence Center. There she co-started the SAFE Initiative, where her and a team went into the community and talk to kids ages 5 - 18 about self-esteem, bullying, healthy relationships, self-love, the power of language and more. She also lead and created trainings for other volunteers on privilege, What is Domestic Violence?, How to Recognize an abuser and Being Sensitive to Sexuality. During the three years at the Willow Domestic Violence Center she lead and created talks, lectures and discussions to people ranging from the ages of 5 years old to 85 years old.
Elizabeth moved to Seattle, Washington, in 2014. She realized that her work at the domestic violence center was important but ultimately not what she wanted to be doing. In the words of Mother Theresa, Gandhi, MLK and the like, what you speak into the world is what exists. She decided she wanted to be on the side of love and relationships where she was speaking love into the world. She wanted to make a difference with people before they came to a domestic violence center. In essence, she wants to put these centers out of business.
One of the biggest takeaways from college and her experiences lead her to believe that when people are empowered, the world works. So began her journey of self-growth and development. Using herself as her own guinea pig she began to learn as much about why humans make the decisions that they do.
In her journey discovering why people make the decisions that they do, why she has made the decisions she has made, she began coaching others. Organically, it grew into a coaching business. Over the years, Elizabeth has helped people discover where their mindset is limiting their potential in love and in life. It is her true calling to witness others transform their relationships to themselves and show up for others in the ways that they have always wanted to. It is who she is, what she stands for and it is her mission in life to expand the conversation of love in the world.