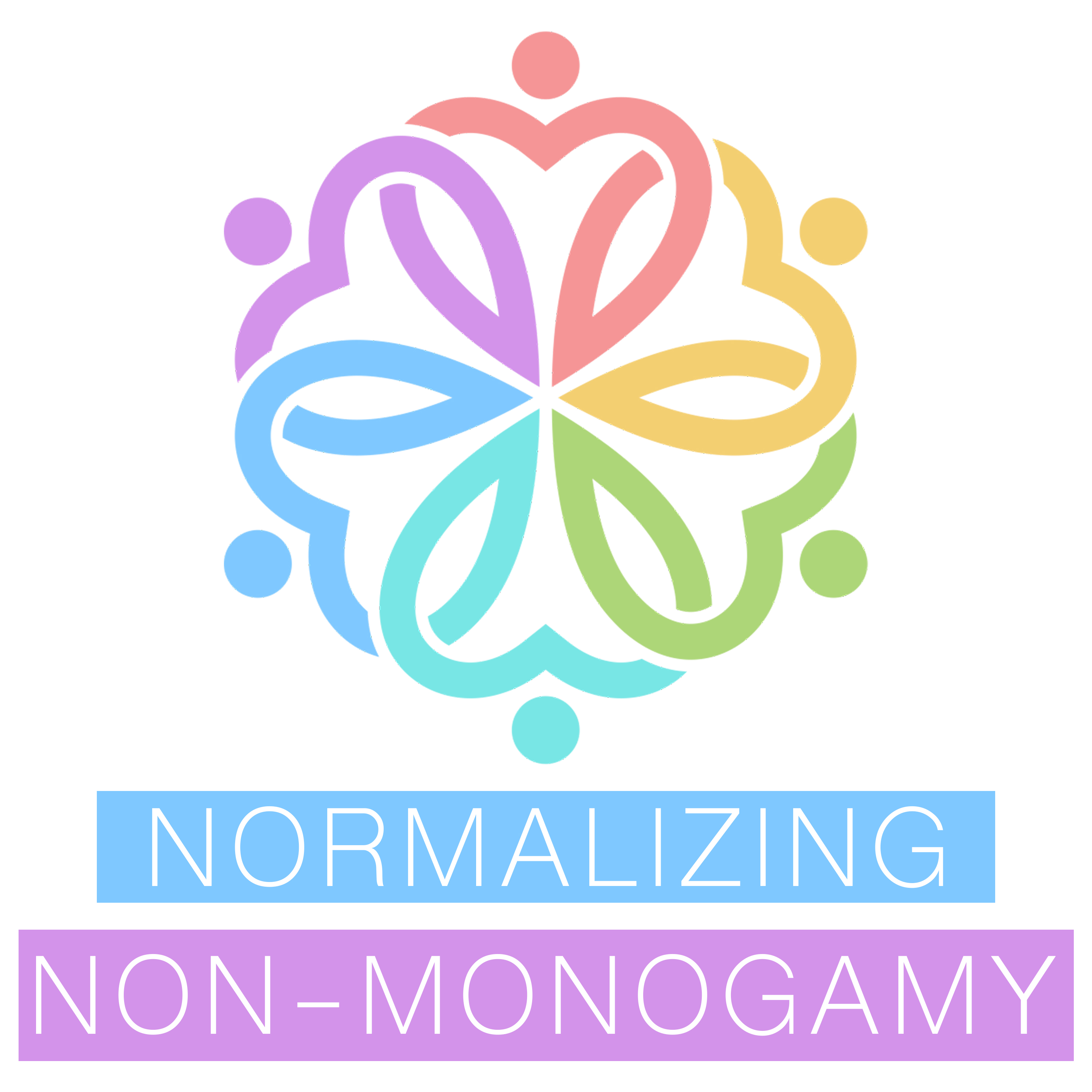 Hi! We're Emma and Fin! We're a married couple in our thirties who have been exploring non-monogamy for over 15 years. Every week we interview people from across the spectrums of gender, sexuality, and relationship styles to hear their amazing stories. Many of our guests identify as swingers or polyamorous. However, quite a few have redefined non-monogamy in their own way by creating a unique dynamic that works for them. We hope that by giving a voice to the diverse community exploring non-monogamy that we can show people they are not alone and inspire them to embrace their true selves so that, together, we can open minds and live authentically without shame. We hope you enjoy the show and who knows, maybe someday you'll even be up for sharing your own story. We'd love to hear it!
Episodes
Friday Nov 18, 2022
Friday Nov 18, 2022
Wendy Strgar is an author and an award-winning social entrepreneur and the founder and CEO of Good Clean Love, a pioneer in the organic personal care product industry. Wendy started Good Clean Love in her kitchen almost 20 years ago and has since grown it into a multimillion dollar, certified B-Corporation. Wendy's mission in life is to increase the quality and quantity of healthy, loving, relationships in the world. Married for over 34 years, her daily life has always been the laboratory for her work.
We cover a ton of different topics in this fantastic conversation with her. She talks about the inspiration behind starting Good Clean Love, how she's managed to nurture a 34+ year marriage, the importance of cultivating a fulfilling sex life for yourself, taking care of your sexual health, and advice for tapping into your sexual self... She also shares a lot of her personal stories and relationship journey as well.
As you can imagine... ALL of these pieces of her life are very interlinked and tied to what Good Clean Love stands for. It's an incredible conversation and we hope you enjoy it as much as we did!
In addition to serving as Good Clean Love's CEO, Wendy is a popular blogger, host of the renowned Dear Sex Podcast and author of two books. Sex That Works: An Intimate Guide To Awakening Your Erotic Life and Love that Works: A Guide to Enduring Intimacy. A sexual health educator and loveologist, Wendy is the featured writer at the award-winning blog, Making Love Sustainable. Her writing has been featured on Eco Salon, Care2, The Huffington Post and Elephant Journal, among many others.
To save 10% off your order at
Good Clean Love
, use the offer code EMMA at check out!